A new page...
I made this for the "LEO" Challenge over at
This is a picture of me and my sister, Caroline in San Marco last spring. I love this pic of us!
The challenge was to use:
2 Photos
2 Pieces of Pattern Paper
2 Staples or Buttons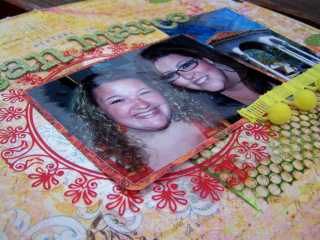 ALSO!
and they accepted some of my pages!!!
YIPPEE!
I am so excited- it is my first time being published by them!