Just finished up my first page with "Life's Portrait"
I am sooooo in love with this gorgeous new line!
AND!!!
I finally got the Bloomers
that have been on back order since CHA! YIPPEE!!
I made this page to complete the 2nd LEO Challenge
We were challenged to scraplift one of the new DT members,
thanks Mikki for the great inspiration!
"LAUGH"
My friend
Emily Dawes
took this picture of my mom and me laughing. This is one of my very favorite pictures of us! I have been waiting for the perfect paper to scrap it... what can be more perfect than a paper line called
"Life's Portrait"
?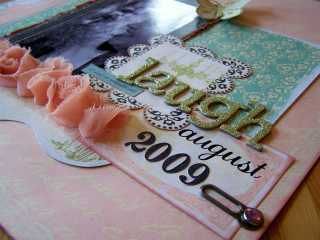 Only 2 more days 'til the weekend....Happy Scrapping! ;0)