I have recently been introduced to
I was immediately interested & wanted to find out more about this, only to realize that I started making Art Journals long before I ever knew what they were! I started the first one during my freshman year of college... I used it to jot down my thoughts and feelings, as well as some poetry and other things. I drew pictures and pasted in little keepsakes that I collected at various events throughout the school year. It was a very thick collage book that represented my entire time at college... the ups and downs. Everywhere I went, so did my art journal.
Now over a decade later, art journaling is back in my life.
I love that there are no rules, there is no right or wrong way to create one...
So here are my FAVES for the week- Art Journal Style!
1. Somerset Studios "Art Journaling"
the beginning of my new journey started a few weeks ago at the
magazine rack in Barnes & Noble
2. Tim Holtz Distress Inks
I have been watching all the FABULOUS demos on Tim Holtz's website, I love all the simple techniques he teaches for creating beautiful distressed backgrounds. You can do so much with the distress inks, even make your own pigment mist!
Do you remember Magic Mesh? Yeah well, when my husband found out what it was, he rolled his eyes and told me I was paying an arm and a leg for DRYWALL TAPE. He then proceeded to take me to the hardware store and show me what I could buy for a fraction of the cost. I love using this mesh on my projects!!
4. Vintage Inspired Rubber Stamps
These types of stamps make wonderful backgrounds, perfect for art journaling. I am having a lot of fun using my old stamps again!
5. Recycled Magazine Letters & Words
I love this idea to recycle your old magazines and newspapers. Letters & words are a lot of fun, but you can actually use anything you like for your art journaling... pictures, ads, articles etc.
Cut them up before you toss the old magazines in the recycle bin!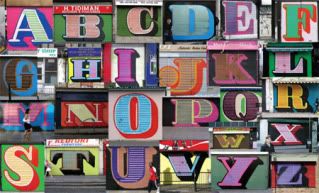 well there is another week of FAVES...
maybe this has inspired you to start your own Art Journal?
If not, check back here for updates on how my own art journal is coming along :)
Happy Weekend!!