1. Finishing my "To Do" List
I
love
the feeling of accomplishment when I get all my errands done on a busy day!
(at the top of my list today was
mailing out all the BLOG prizes!)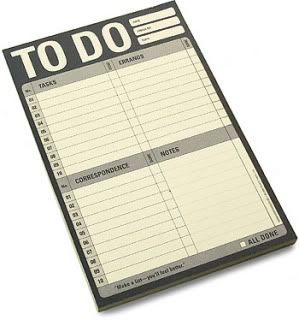 2. Lee & Crystal's Duet on American Idol
this might be my favorite performance of the whole season...
with only Didi Benami's version of "Terrified" rivaling it
(IN MY OPINION!)
Seriously, I went to pick up pictures from Walgreens photo lab today, and the lady asked me if I had a PHOTO RELEASE from the photographer.
She thought my pictures were professional!!
Honestly, one of the BEST compliments ever!!
(here are some of the pics in question)
Moving away from the Deep South is a traumatic experience, but it is so nice to find an island of SOUTHERN food in the middle of all this mid- west chaos! haha!